Venue
Nagarjuna university
Swecha, a part of Free Software Movement of India, invites all Free Software enthusiasts and advocates of freedom alike, from the industry, academia, students, and bureaucracy to the talk by Richard Stallman. The details of the event are as follows:
Who?
- Richard Matthew Stallman
- Initiator of the GNU Project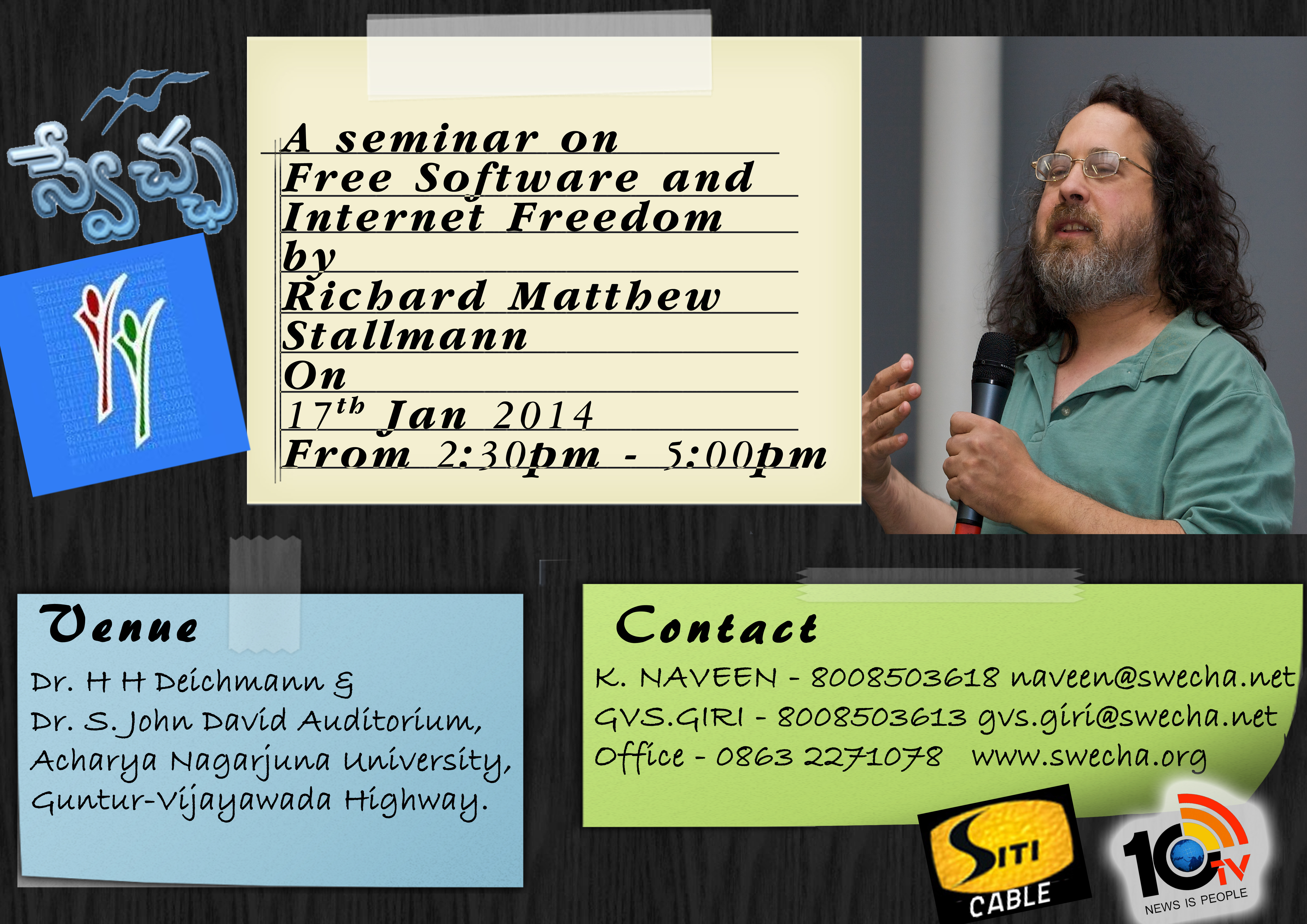 - Pioneer of the concept of Copyleft
-Developer of EMACS and GNU Compiler Collection (GCC)
-President of the Free Software Foundation
-Computer Programmer and Hacktivist
What?
Talk on "Free Software and Internet Security"
When?
On 17th January, 2014
From 2-30 pm onwards
Where?
Dr. H H Deichmann, & Dr. S. John David Auditorium,
Acharya Nagarjuna University.
Contact :
Gvs Giri 8008503613.
Naveen 8008503618.